Online dating is already of the most popular ways to find a date or meet someone special. In fact, one study says that more than 40% of people who found love in the last year, did so with someone they met on an online app. Over the last few weeks, Covid-19 (The Coronavirus) has changed the way we live our daily lives and completely upended the way people interact with each other. As a result, the other 60% of people are looking to the internet for love. It is nearly impossible to avoid getting stressed out by the latest news report or social media rumor, but if you are single and looking for a serious relationship, the strange times we find ourselves in might have created the perfect environment for finding a great relationship online.
So, why is online dating the key to finding love during the time of the Coronavirus? There are two very simple reasons. 
There isn't any place else to meet anyone for the next few months. Restaurants and events are shutting down. People are working from home. The normal opportunities for people to meet and interact are gone. The good news is that 40% of all new relationships are already starting online. That makes the transition to online dating much easier for people who haven't yet considered it as a valid way to meet someone.

The economy has already seen some negative effects from the virus. In times of economic downturn, there is an increase in relationship-seeking behavior. People don't like to be alone when they are scared or unsure of the future. They look for a strong partner to help them get through tough times.
While both of these factors might make it easier to connect with someone, you should still consider that some people might not want to physically go out with a complete stranger when they are worried about a virus that can be asymptomatic for up to two weeks.  As a result, don't be surprised if you see a big increase in "virtual first dates."
VIRTUAL FIRST DATES
If you can't meet someone in the first few days after you start speaking with them online, a virtual first date is the best way to go. Admittedly, there's nothing like the chemistry you feel when you meet someone in-person and look each other in the eyes for the first time. However, in a pinch, video dating is a great alternative. If you try to wait out the current events through texting and emails, there's a good chance that things will fizzle or become too much work. Instead, hop on to Skype, Facetime, Facebook video chat, or even Google Hangouts. You might not be in the same room as your date, but you'll still get a better sense of them than any other method of communication. 
The only segment of online dating that could take a hit right now is the casual dating/ hookup market. You may see an increase of people communicating with each other on these types of dating apps, but people are a lot less likely to meet up for a one-night-stand when they have to worry about you coughing on them.
Online Dating Profile Tips During Coronavirus
I've noticed a serious increase in people making Covid-19/ Coronavirus jokes in their profiles. It happens much more frequently on apps like Tinder, Bumble, and Hinge than it does on apps like Match, eHarmony, or POF. It can be tempting to make a comment like:
"Let's meet up before we get locked down by a quarantine"
"Don't worry, I practice the Naked Gun method of safe sex."
"The only Corona in my home is chilling in the fridge"
"Give me a chance, I'm cute, I'm funny, and I've got 10 cases of Purell in my closet."
Unfortunately, those jokes are only funny the first 3-4 times people see them. If they are spending any time on a dating site or app right now, they've already seen them at least a dozen times.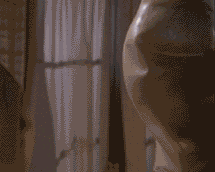 There is literally not a single person out there right now who is not currently affected by the situation, and not always in a way that they are ready to laugh about. As a result, the best bet for right now is to leave Covid-19 out of your dating profile. 
Going out of your way to try and add topical jokes into your profile just sounds like you are trying to be funny. As a result, you can come off looking desperate. If you have a hard time writing about yourself or you find that you often get in your own way, you might want to consider asking a Dating Profile Ghostwriter for help.
Think of your profile as a movie trailer. It isn't your life story or your resume', it is a sketch of your life that is designed to make people want to know more about your life. The main difference, however, is that a movie trailer is designed to attract everyone, while a good profile repels 99% of the people who read it. Most people are not a good match for you. Your profile needs to speak to who you are in an honest enough way that the people who aren't a good fit for you, can see that before contacting you. 
What should I write in my Profile?
Your dating profile doesn't need to be fancy, but it needs to give people an idea of who you are. When you talk about interests you have or aspects of your personality, you need to give them context. 
Don't just say you like music, mention your favorite musicians or the last concert you went to. 

Don't just say you like museums, let people know why or if there is an exhibit coming up that you like. 

If you want to tell people about how adventurous, never use the word. Just tell them about the last adventure you went on. 
Giving context is important when you are describing what you want as well. 
Like smart women/men? What does that mean to you?

Like funny people? Really, what kind of funny? Sarcastic? Witty? Goofy?
What should I NEVER write in my profile?
Knowing what not to write in your dating profile is just as important as knowing what you should write. It is very easy to shoot yourself in the foot if you aren't careful. 
Don't sell! – Nobody wants to feel like you are trying to convince them to like you. It makes you sound like you don't think anyone would want you unless they are given a pitch. 

Don't lie! – This sounds pretty basic, but too many people lie about everything like the insignificant from their age and their height, to much bigger things like their level of personal success or adding in fake interests that they think other people want to hear. 

Don't focus on the past! – Keep your eyes on where you want to go, not where you've been. If you are a widow/widower, don't mention your lost spouse in your profile. If you are a single parent, don't talk about the quality of the relationship that you have with the other parent of your children. Don't mention the things you don't want in a relationship because it just makes it sound like you aren't over the baggage that you have from previous relationships that didn't work out. 

Don't demand! – Describe your partner in terms of how they are, not how you think they need to be. 
This is only temporary
We are in for a rough and weird next few months, but things will get back to normal eventually. When it does, bars will fill up, people will throw parties, concerts, conventions, and movies will happen again. Until then, there's no reason to be alone. There is a dating site or app out there for nearly every type of person whether you want a traditional dating site like Match.com or you need something a little more specialized like Mousemingle.com, the dating site for Disney fans. The important thing to remember as you head out into this new evolution of online dating is that you are not alone. If you can't decide on the right dating site for you, if you need help writing your profile, or even if you just need help figuring out what to say when you message someone, I've got your back. Just give me a call at 888-447-7634 or send me a message HERE, and I'll do everything I can to help you so that you can get out there and find the special person you've been searching for.