Online dating is an incredibly convenient way to meet people with whom you're compatible, but if you're like many online daters, then you may not be getting the results you hoped for when you originally signed up.
In today's post, we'll review how you can fix three of the most common online dating problems we see here at ProfileHelper. If you would like further help with your profile, then get in touch with one of our dating profile writers! We'll gladly help you create an online dating profile that showcases all of your best features.
Mistake #1: You're Writing a Dissertation
If you've recently written a resume, then you've probably heard that you only have a few seconds to make yourself stand out from the crowd. Hiring managers only scan the first few bits of information they see, and this is true in the world of online dating, too. Your profile is a lot like your resume, and you only have a brief window of time in which you can catch the attention of your reader.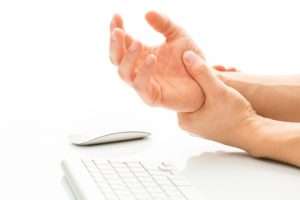 While it's probably true that you could write a great deal of interesting information about yourself, you're probably wasting your time if you're writing more than a few paragraphs (at the absolute most). Give your readers an interesting way to see what makes you unique and save the elaborations for when you meet up in person. We know that it can be difficult to write a concise summary of who you are as a person, so reach out to one of our dating profile writers if you would like help with your profile!
Mistake #2: You're Overlooking Your Deal Breakers
We all have deal breakers, and many online dating sites will help you make those deal breakers known to potential matches. You might have a deep aversion to smoking, drinking, drug use, or perhaps you're not ready to date someone who has children. We're not here to judge, but we are here to tell you that you need to remain committed to anything you count as a deal breaker.
Many online dating sites have "pictures before personality" mechanics that will entice you to reach out to someone attractive, even if they don't perfectly fit what you're looking for in a potential date. Save yourself and the other person time and scan their profile for anything that you consider to be a deal breaker before you decide to send them a message.
Mistake #3: You're Not Starting a Conversation
Poor communication is one of the most common mistakes we see here at ProfileHelper. You've found someone compatible, you like the information on their profile, and you're impressed with their pictures. You send a message, but never get a reply. This scenario is far too common, and while the explanation is sometimes that the other person is receiving too many messages, it's far more likely that you haven't given them much to work with.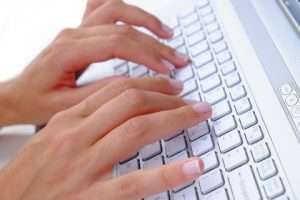 Try asking them something specific instead of sending a robotic, "Hey, how's it going?" If you get a response, then try to keep the conversation flowing in a natural, but interesting, way. Always provide the other person with something they can respond to — you're not going to get far sending one-word replies, as short messages often convey a sense of boredom or disinterest.
We will revisit this topic in future posts, so keep an eye on our blog page to keep up with the latest information from our dating profile writers.
If you would like to learn more about how ProfileHelper can help you create a more confident and results-driven profile, then get in touch with us to request a free, no-obligation consultation!
[gravityform id="2″ title="false" description="false"]