A New Profile That Shows Who You Are For $64.99
A dating profile with bad grammar turns potential matches away instantly!
With texting, emojis, and shorthand becoming a normal aspect of our culture, we often pay little attention to our grammar. While throwing grammar to the wind may be perfectly acceptable when you're texting your close friends, a dating profile littered with spelling mistakes and grammatical missteps is going to get few, if any, positive responses.
How Does an Online Dating Profile Refresh Work?
First, you'll send us your existing online dating profile. Your personal online dating coach will complete an intensive review of your profile from top to bottom, noting any red flags and mistakes that need to be fixed. We'll then provide you with in-depth information about how you can fix the problems and better your profile. Your online dating coach will give you tips and tricks to help you create a positive and inviting online dating profile that fits your personality. Online dating is about putting your best foot forward in the platform you use, so we'll help you showcase your best characteristics to potential matches.
We will also talk to you about your online dating strategy. What are you doing that could be turning away potential dates? How can you make yourself a more inviting person when you meet up with someone offline? You can't lose with a ProfileHelper expert in your corner!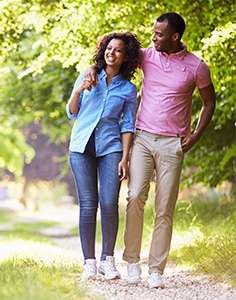 An intensive review of your entire online dating profile
An in-depth review of red flags and areas that could use improvement
Detailed information about how you can update your profile and address problematic areas
A review of your username and headline with replacement suggestions if necessary
A quick review of your dating strategy, with tips about how to go on better dates and get more responses online
get our quick tips for online dating success
sign up for your FREE copy of our ebook!
we've helped over 25,000 single men and women
get better dates & find loving relationships
Let us help you meet that special someone. Our expert online dating coaches will work with you to create a unique, personalized online dating profile that will attract the right match for you.