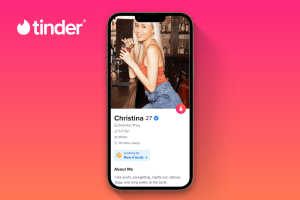 There's some big news in the dating industry today and it all centers around the idea that daters will pay up to $500 to use apps that can be used for free. Bloomberg is reporting that Match Group is rolling out offerings for Tinder and Hinge high-end memberships to highly motivated daters. In general, I never recommend that my clients use the paid versions of Tinder or Hinge. You can get everything you need from the free version and the paid version can actually manipulate you into making bad choices.
That's right, as I mentioned in my Tinder vs Hinge blog last week, one of the big perks that both services offer on their paid versions is the ability to see who liked you. It's very common for a lot of people to start liking someone just because that person is interested in them. All of the people who liked you will show up in your carousel. If you are interested in them, you'll swipe right when you find them. Seeing who liked you first just pushes you towards settling because there's an easy yes on the other end of the equation.
Are Tinder and Hinge High-End Memberships Worth It?
Let's take a look at what's being offered for these deals for Tinder and Hinge high-end memberships and whether they are actually worth it for potential daters.
HINGE:
Cost: Being Tested at $50-$60 Per Month or $720 Per Year
Aimed at "Highly Motivated Daters"
Features:
– Boosted exposure
– Your likes will be seen faster and with a higher priority than they would for free members or $35 subscribers
– Better recommendations of profiles (This sounds like premium members will get access to an enhanced version of Hinge's matching algorithm)
TINDER:
Cost: $500 Per Month or $6,000 Per Year
Aimed at "Highly Motivated Daters," you can currently sign-up to be put on the waiting list for the new membership tier.
Features:
The features of this service have not yet been revealed. In reality, they probably just put the $500 per month price out in the media as a trial balloon. What would they need to offer to make it worth an annual cost of $6,000?
– The ability to bypass the mutual swipe requirement
– SMS notification for when the people you have swiped right on are online
– Access to a network of professional photographers for new photos every month
– Access to a professional dating profile writer (like ProfileHelper), to write a new profile for you each month
– Priority placement in the matching carousel
– At least one guaranteed date per month
If you could bring all of those features to users, you could argue for a $ 500-a-month service. Anything short of that and you may as well stick with the free membership.
In the end, Match Group is a corporation and they are doing what every other corporation is doing. They are trying to find out how much money they can get away with charging for their services. Unfortunately, when you are dealing with romance and relationships, there is always the risk that you could cross the line from being a well-meaning company to a predator who is taking advantage of vulnerable people.
There's no reason to pay for the $60-per-month Hinge package, let alone a $500-per-month Tinder package. Stick with the free version and treat yourself to something special with the money instead, like a dozen eggs. They cost around $500 now, right?
I'm not saying that it isn't worth investing in your dating success, but the way you present yourself is 1,000x more important than where you show up in the carousel or how quickly someone sees your likes with Tinder and Hinge high-end memberships. If you are struggling with your online dating success, give me a call at 888-447-7634 or contact me HERE.